From your 'My Hub' page (please see below)
If you go to the 'Upgrade' icon in the top right hand corner.
Here you will then see the different subscription options and prices.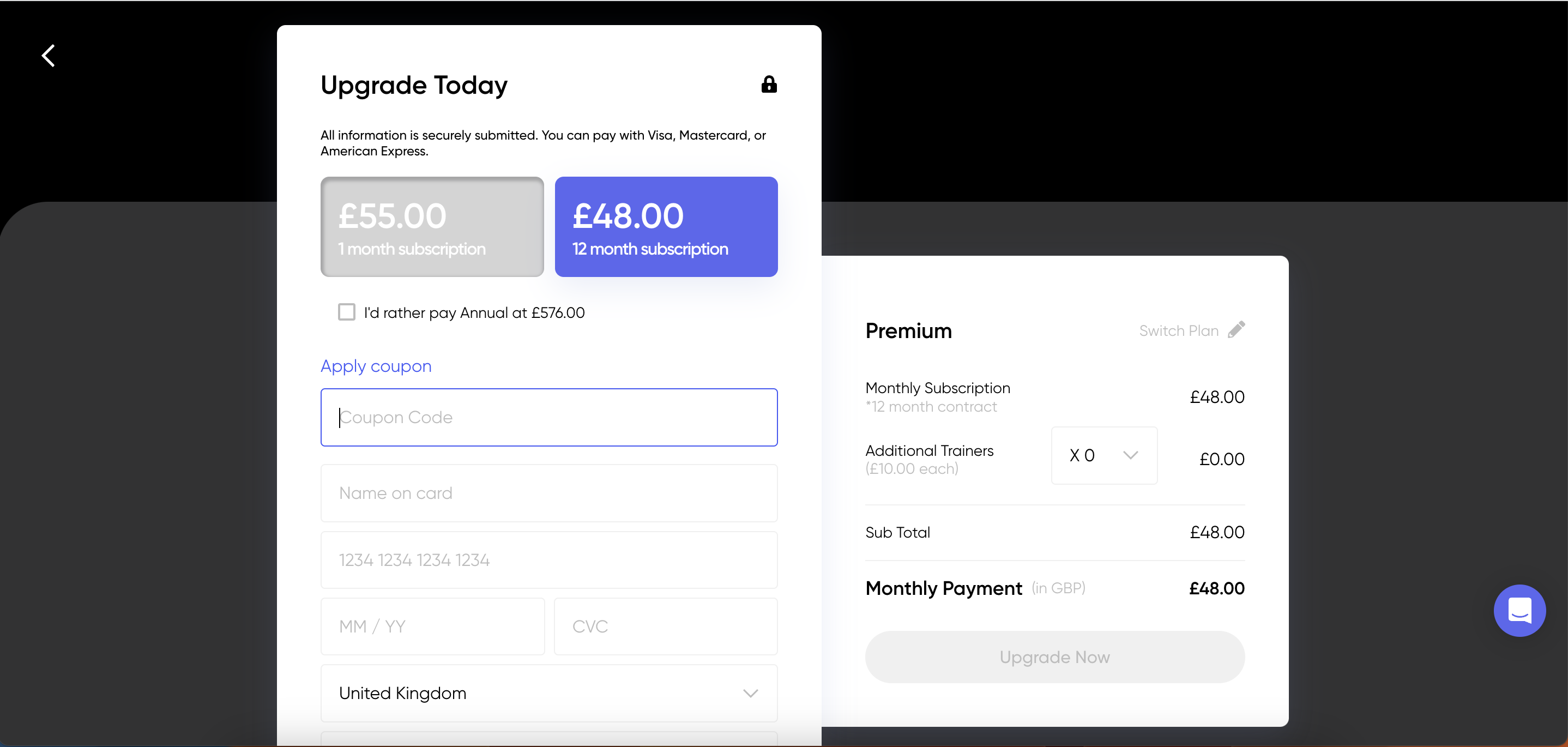 Simply click 'Apply Coupon' below the Annual or Monthly choices and then enter your code followed by the green circle with the plus icon.