Log a workout on your program from the Hub
There are two ways in which you can log a workout on your program, but this is the quickest and easiest way to do so. Logging a workout can also be started from the Program hub.
Start by clicking on Start a Workout from the Hub.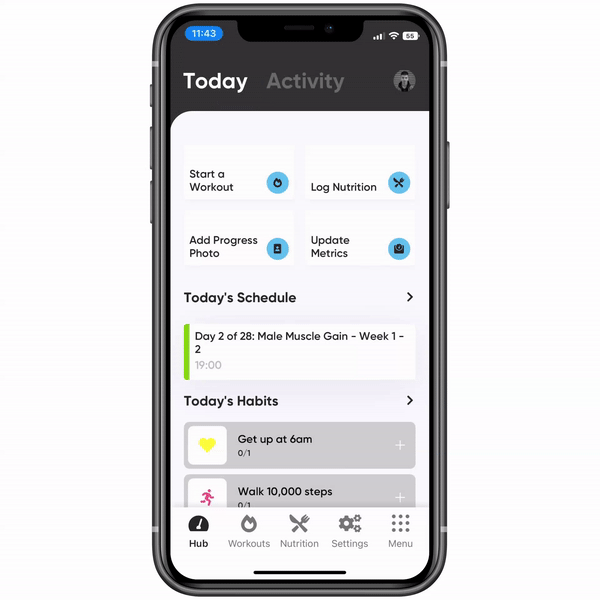 2. Next, you will see a section titled Today's AM/PM Workouts. Select the workout below. This will be the workout assigned to today within your program.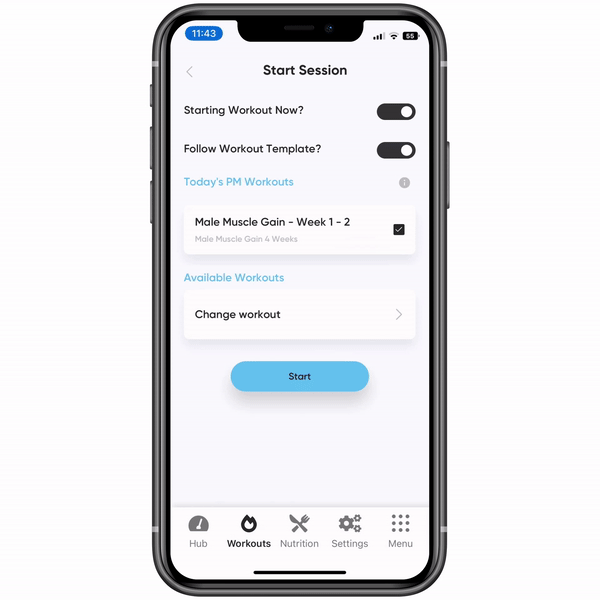 3. Now you are ready to start your Workout! Press Start, which will take you to a new screen with a list of exercises for the workout.