1. Begin by opening up a message you wish to send your voice note in and select the Microphone icon in the bottom left of the screen, next to the type bar.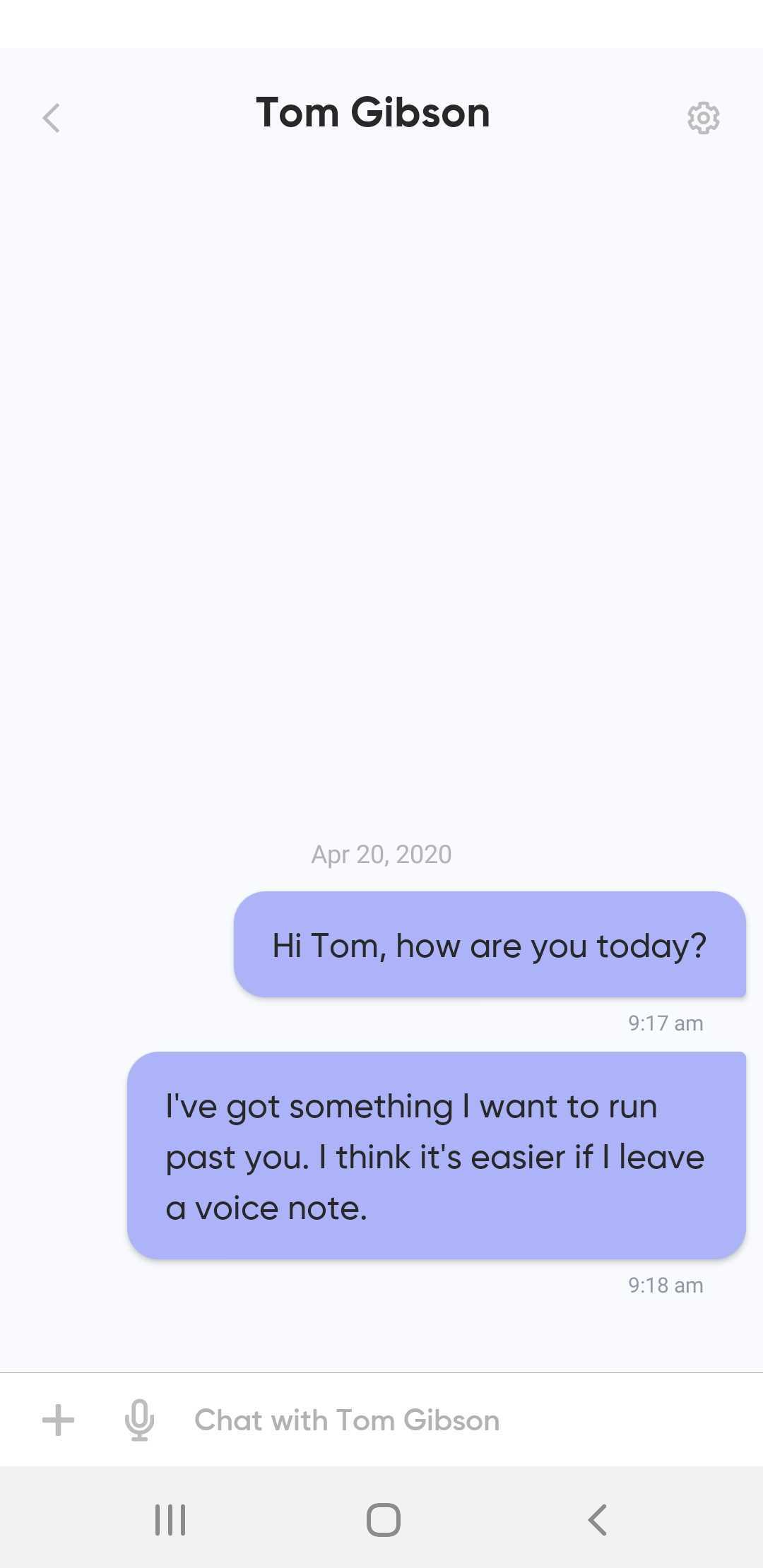 2. Next, select Start recording audio to begin recording. Once you have recorded your audio, you can delete or send the recorded audio.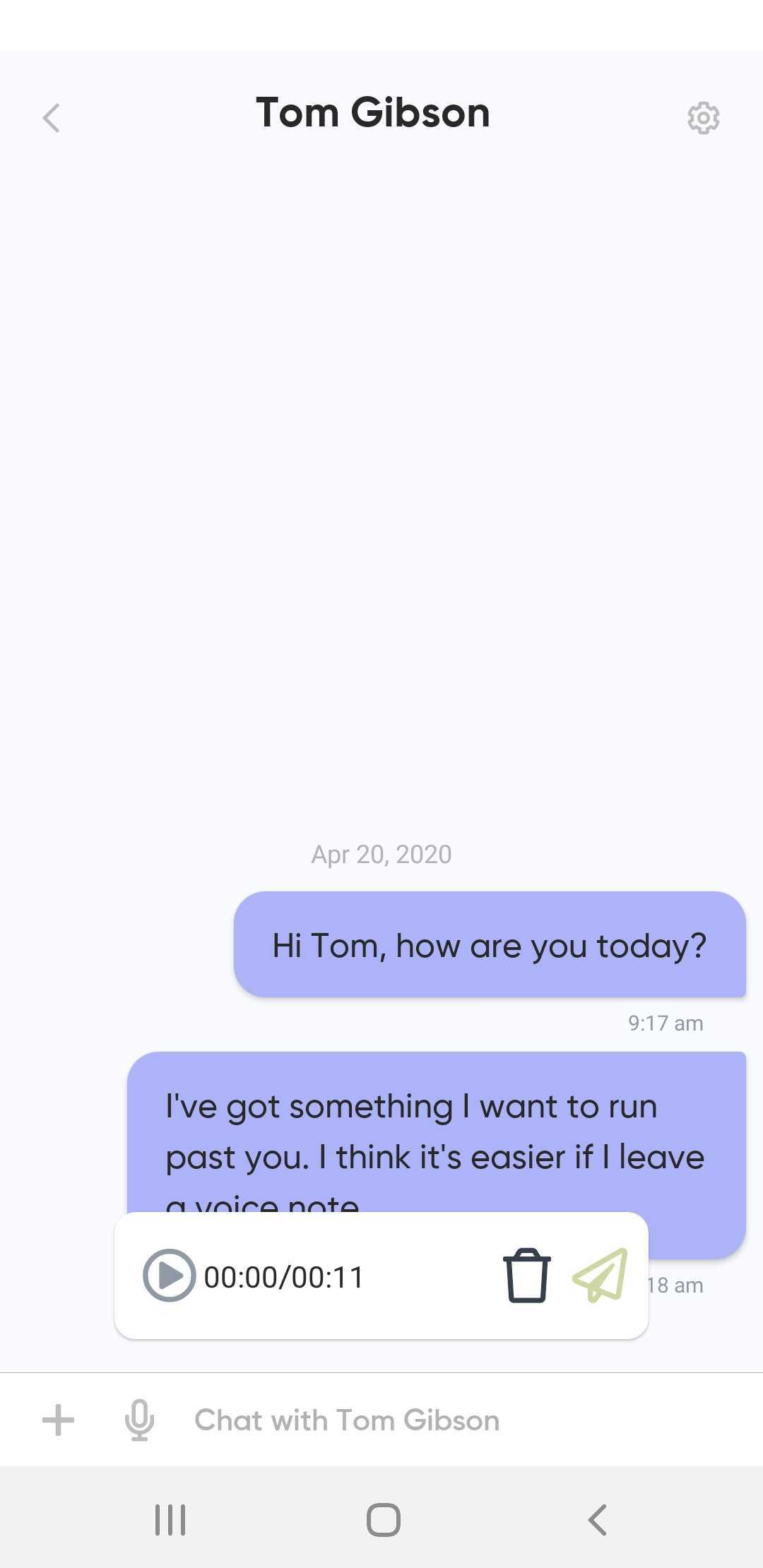 3. Once sent, your recorded voice note will show within the message for clients to listen to.