1. From your Hub begin by heading to the menu icon in the bottom-right of the app and selecting Groups.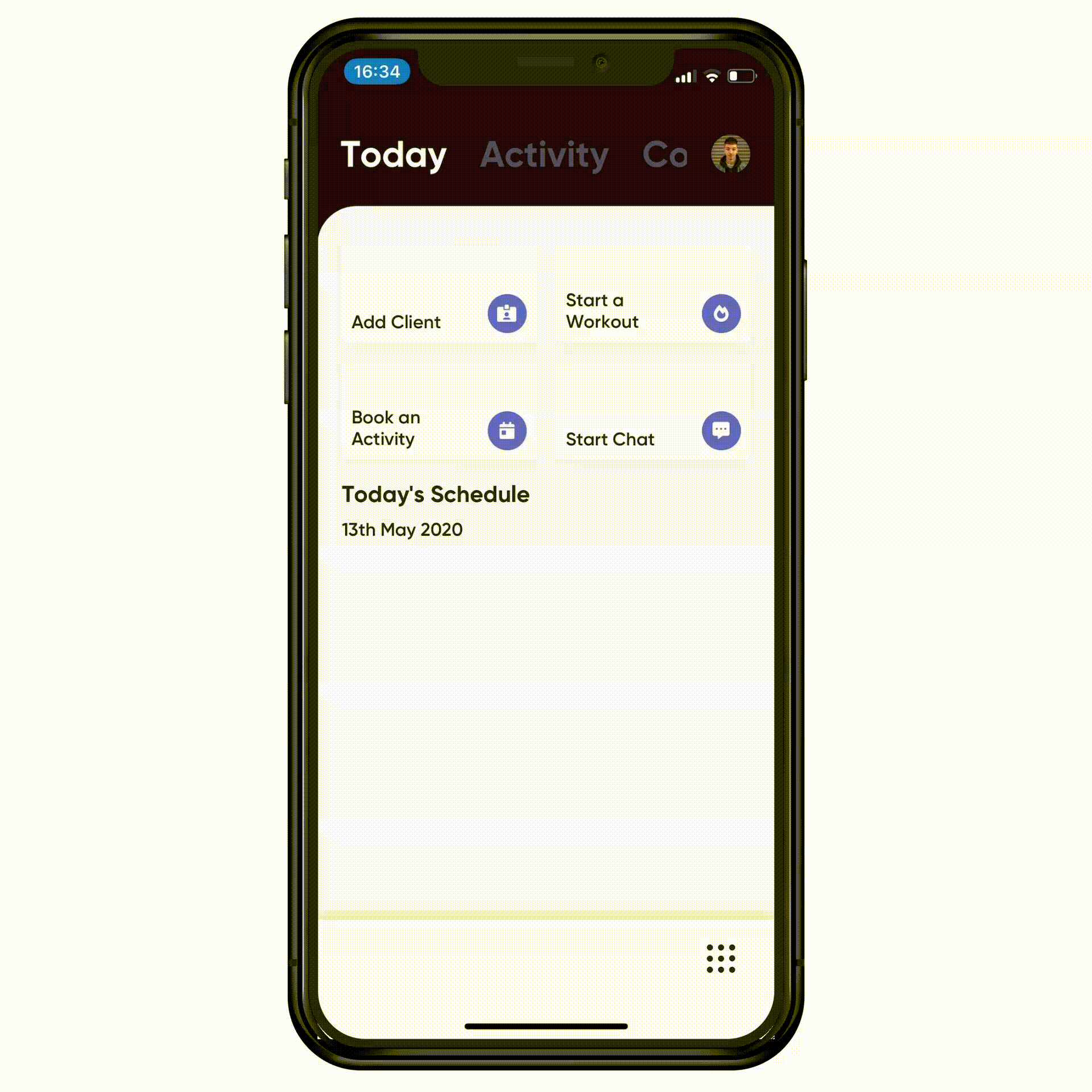 2. Next, scroll across and select Client Groups from the top of the page.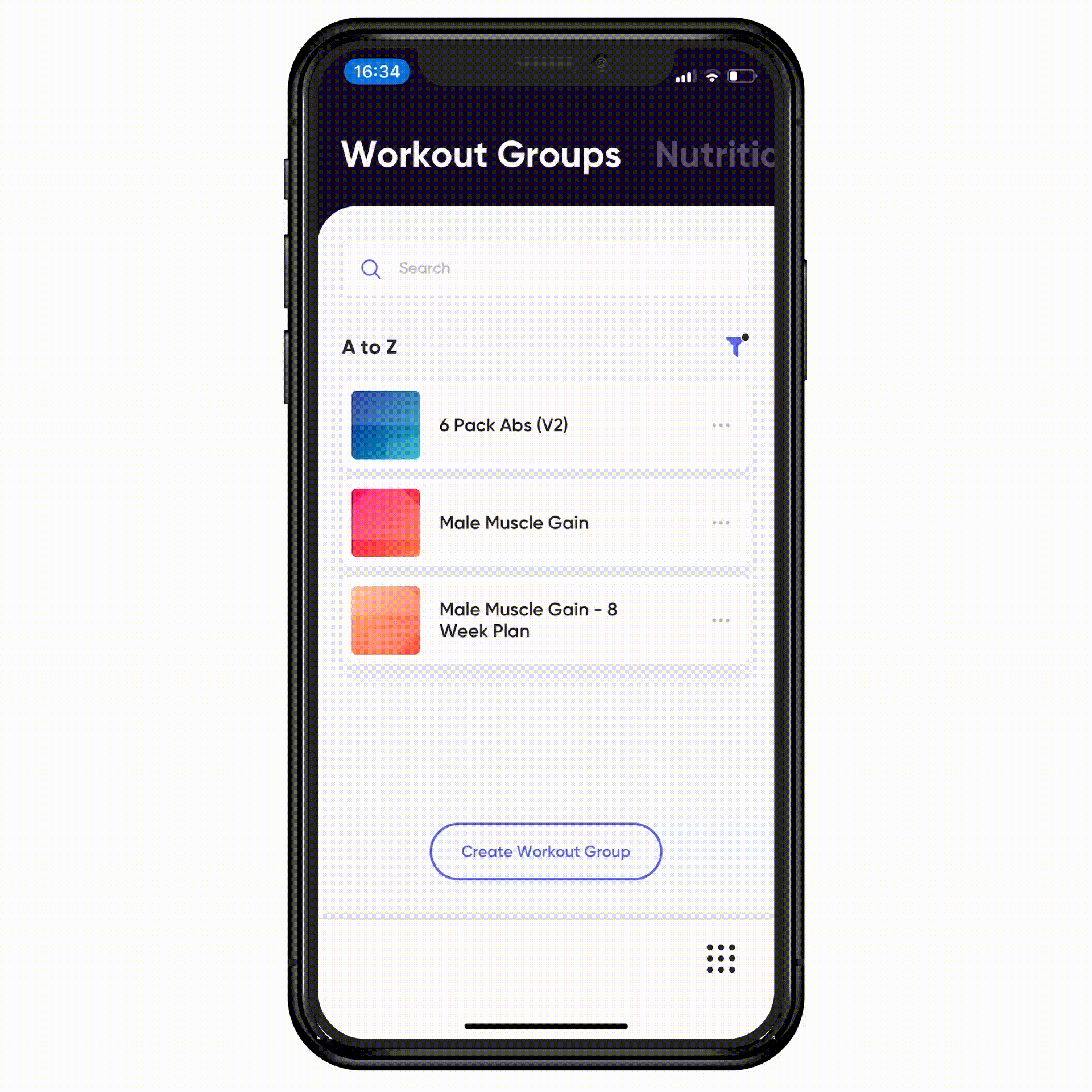 3. From the Client Groups page you can now select Create Client Group at the bottom.
Once selected, enter your desired name for your group and hit Create.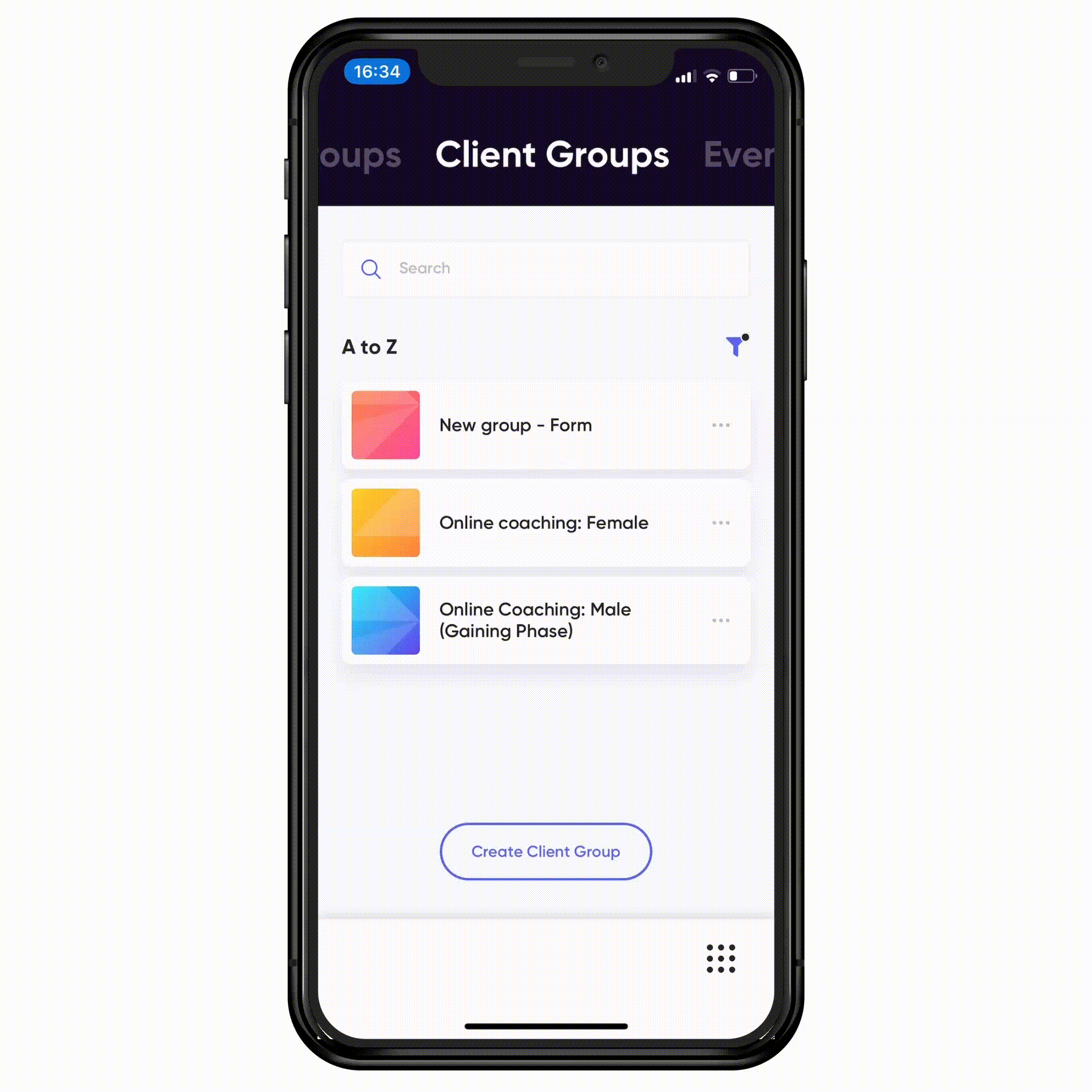 4. You can now select the clients you wish to add to your group by pressing Manage Clients. Once you have selected those you wish to add hit Assign.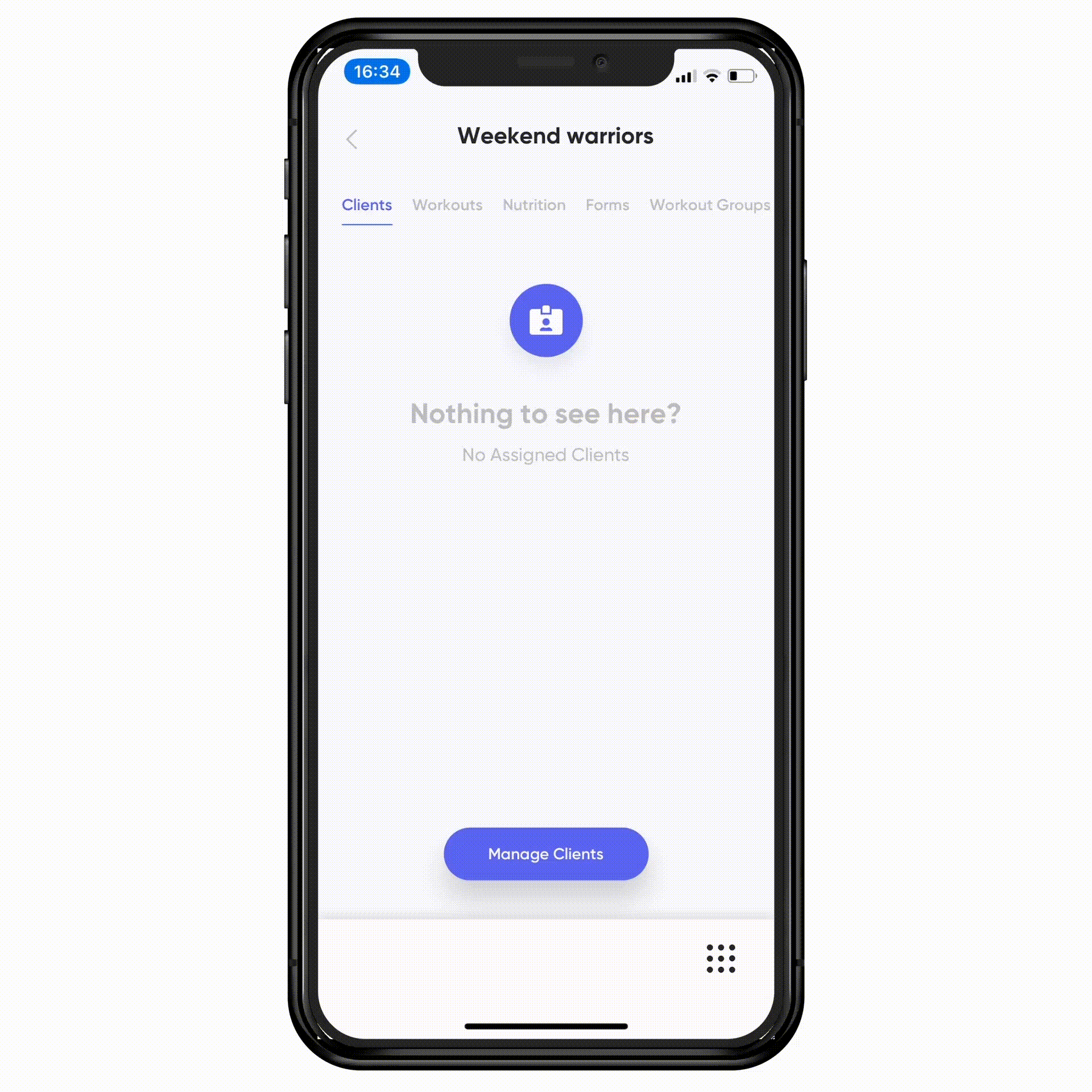 5. There you have it. You have now successfully created your client group!