1. From your Hub begin by heading to the menu icon in the bottom-right of the app and selecting Workouts.
2. Next, select Create Workout from the bottom of the page, enter a title for your workout and then select Create.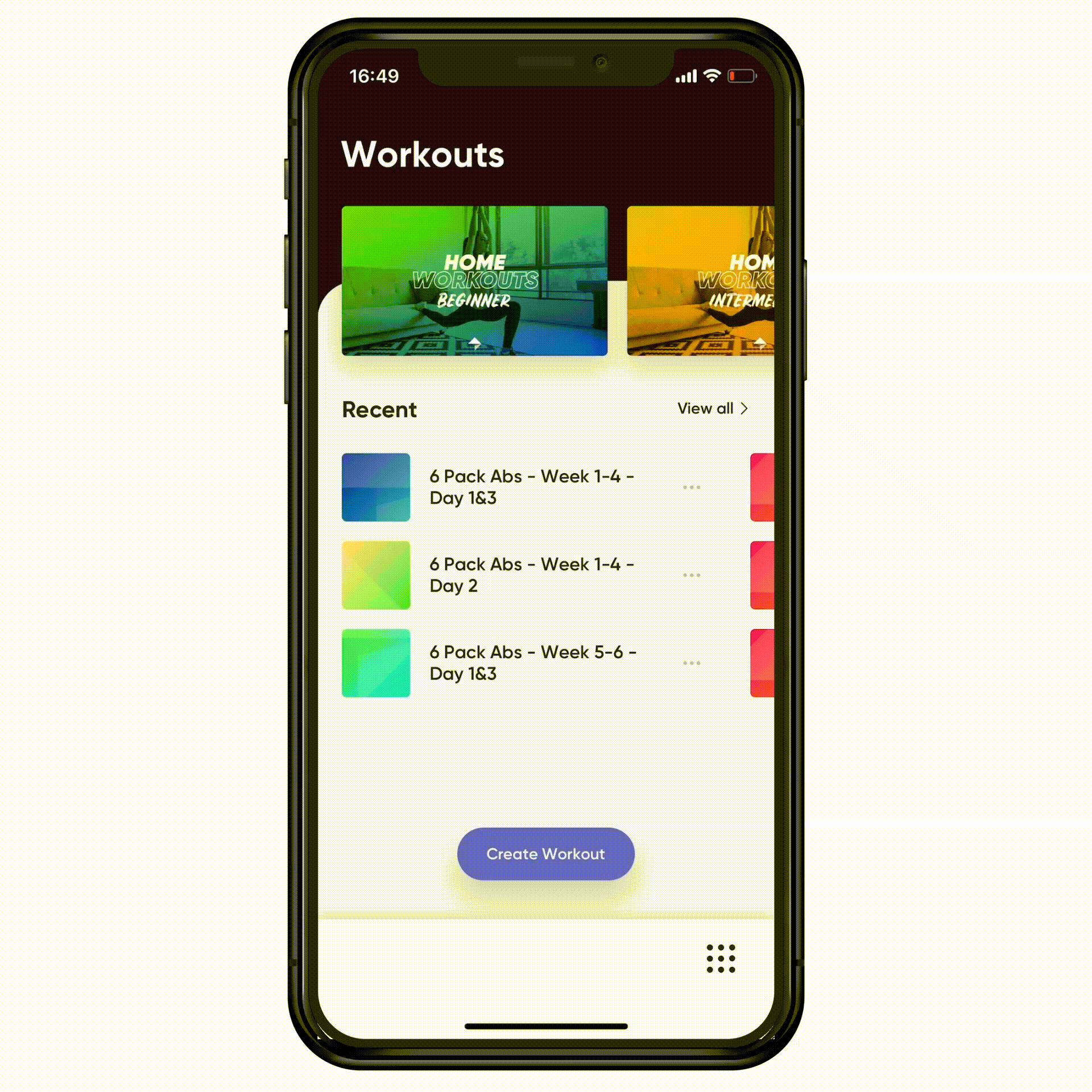 3. To add an exercise, select Add Exercise. Here you can search by typing the exercise name, search via body part or Recently used.
When searching for an exercise, use the search bar at the bottom and type the exercise name. You will then be able to select an exercise by clicking on its name and then pressing Save to add it to your workout.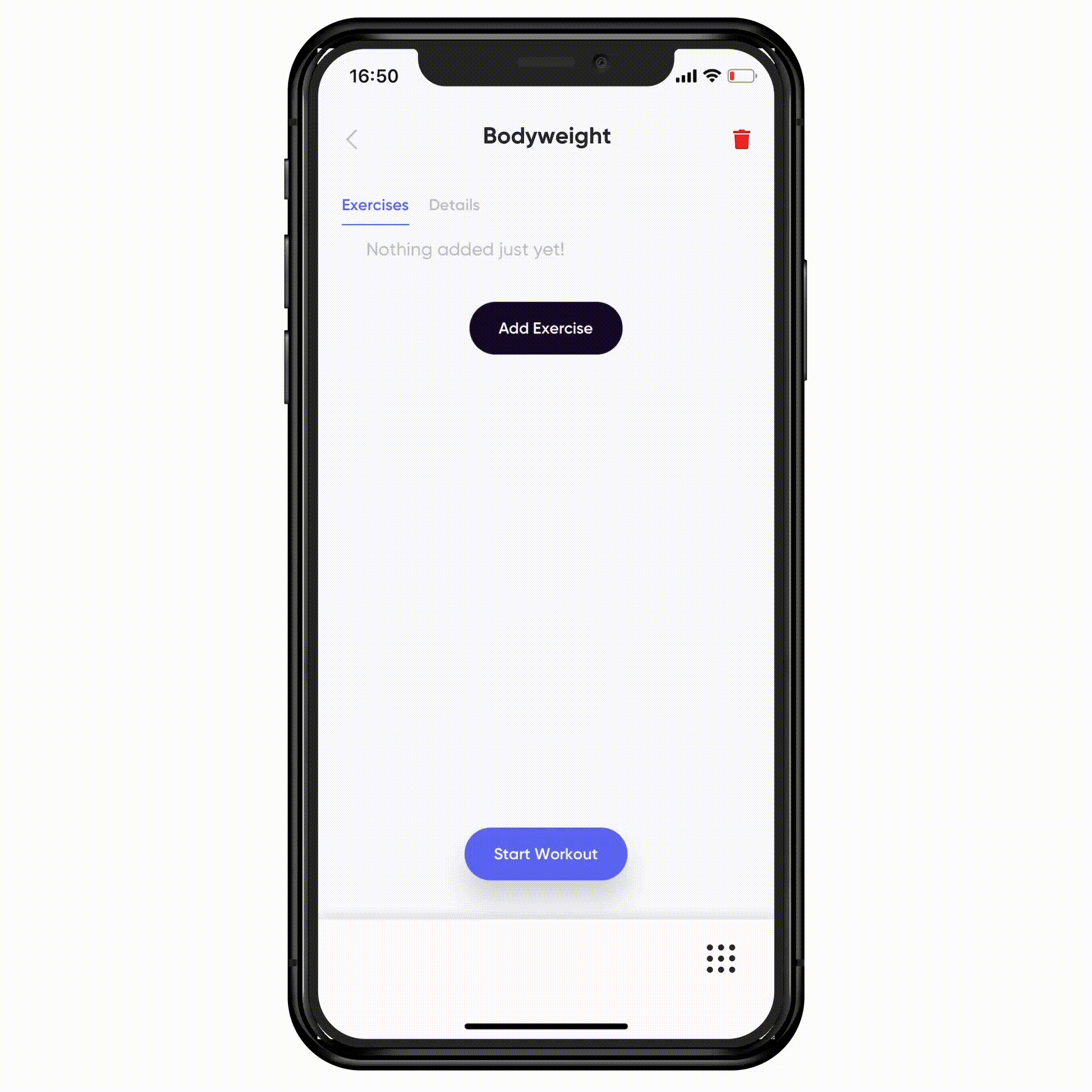 4. Once you have added all the important information in regards to parameters within each exercise which can be edited by simply selecting the different columns and entering the amounts, times etc you can then select Save Workout.