FAQ's
Why can't I see the My PT Hub App on my Watch?
The My PT Hub Workout and Habit logging app installs automatically on your Watch, when you have the latest version of the My PT Hub iPhone app installed. If you don't see the app on your watch, try the following:
Make sure you have installed the latest version of the app from the App Store.
For best results, turn on your Bluetooth and Wifi and ensure your watch is connected.
Go to the "Watch" app on your iPhone.
Scroll down and select "Install" next to My PT Hub.
After a few seconds, you will see a confirmation that the Watch app has been installed.
If you still don't see the app, consider uninstalling the My PT Hub app from your iPhone and re-installing. Then repeating from step 2 onward.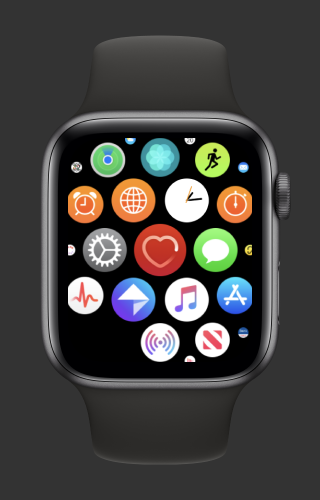 The app shows no results when searching, or does not load.
The Watch is most likely out of range of the phone.
The My PT Hub Watch app is capable of running independently of the phone while a workout is active, but the app requires a connection to the phone when logging in and searching for / starting workouts.


It's time consuming to login to the app, is there an easier way?
The simplest and quickest method to login to the Watch App is to login to the My PT Hub mobile app with your watch nearby. This will automatically login the Watch App with the same account. You can also use the "Switch Account" feature within settings.
I can't find a workout on the mobile app that I logged on the Watch, how do I sync it?
Completed workout logs are synchronised to the mobile app upon completion. Ensure that your Watch and mobile device are nearby and that Bluetooth and Wifi are turned on for optimal results.
Can I have my branded icon on the Watch App?
It is not currently possible to offer the "Brand Switcher" for custom apps on the Apple Watch. We will continue to monitor the availability of this for trainers.