From your 'My Hub' page (please see below)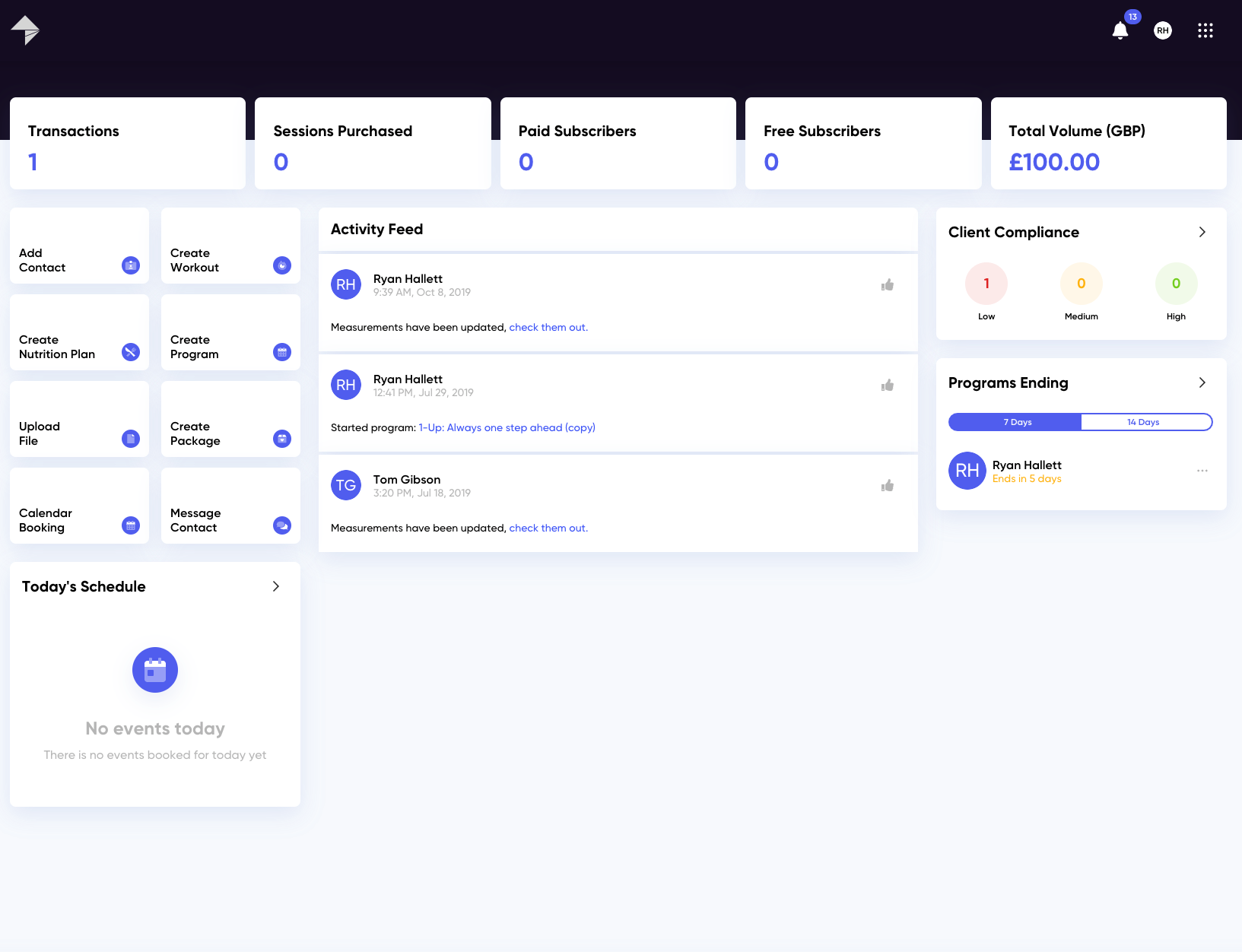 If you go to the 'Menu' icon in the top right...

then select 'Calendar' from the options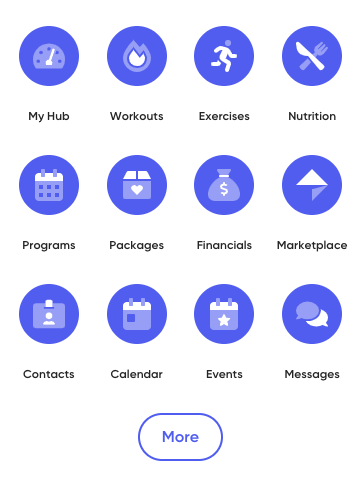 This will then show your calendar with all sessions/events booked in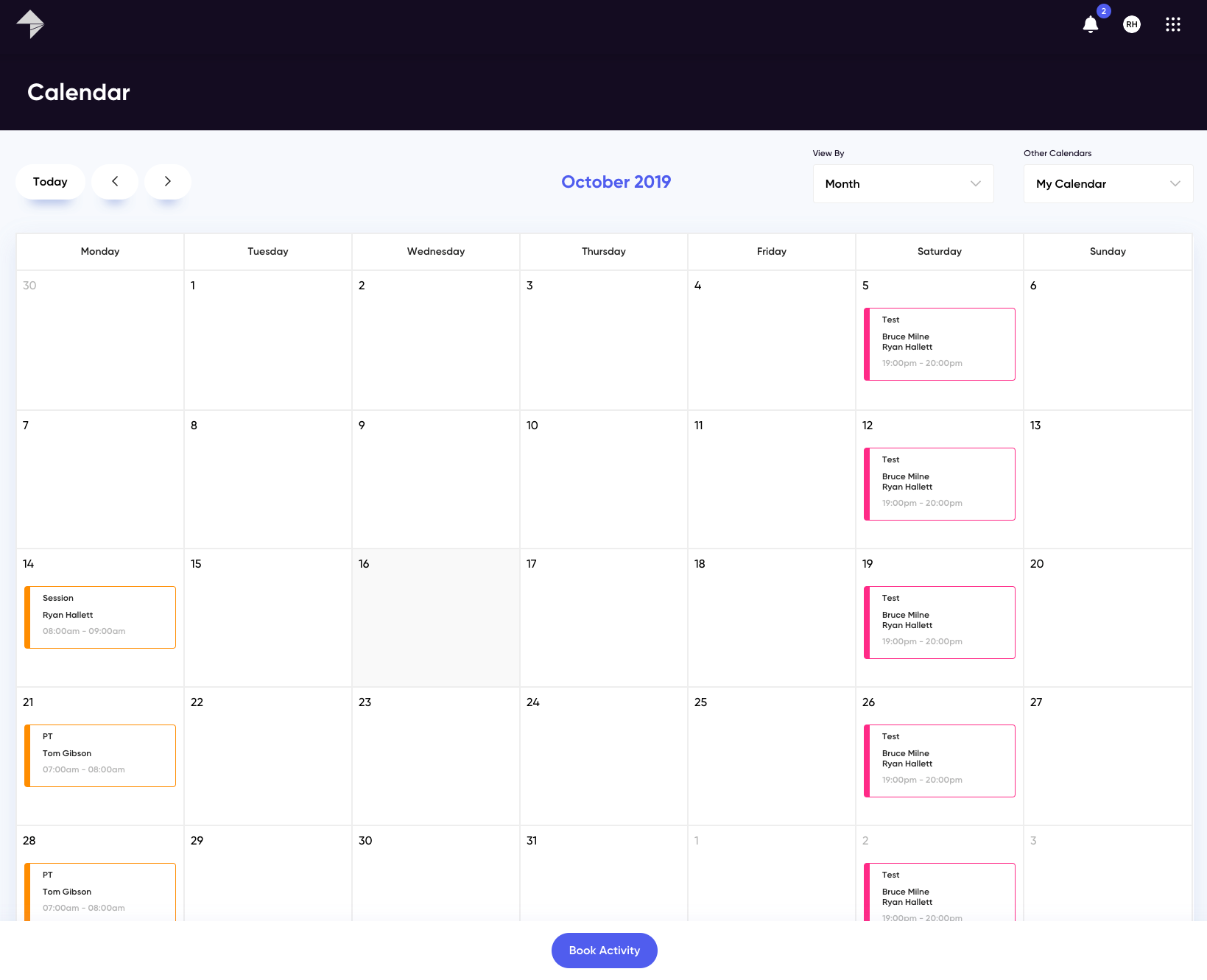 You can then simply select any of the recurring sessions and hit the 3 horizontal grey dots to 'View' the details.
If you click the 3 horizontal grey dots next to 'Details' you will have the option to edit or cancel the session.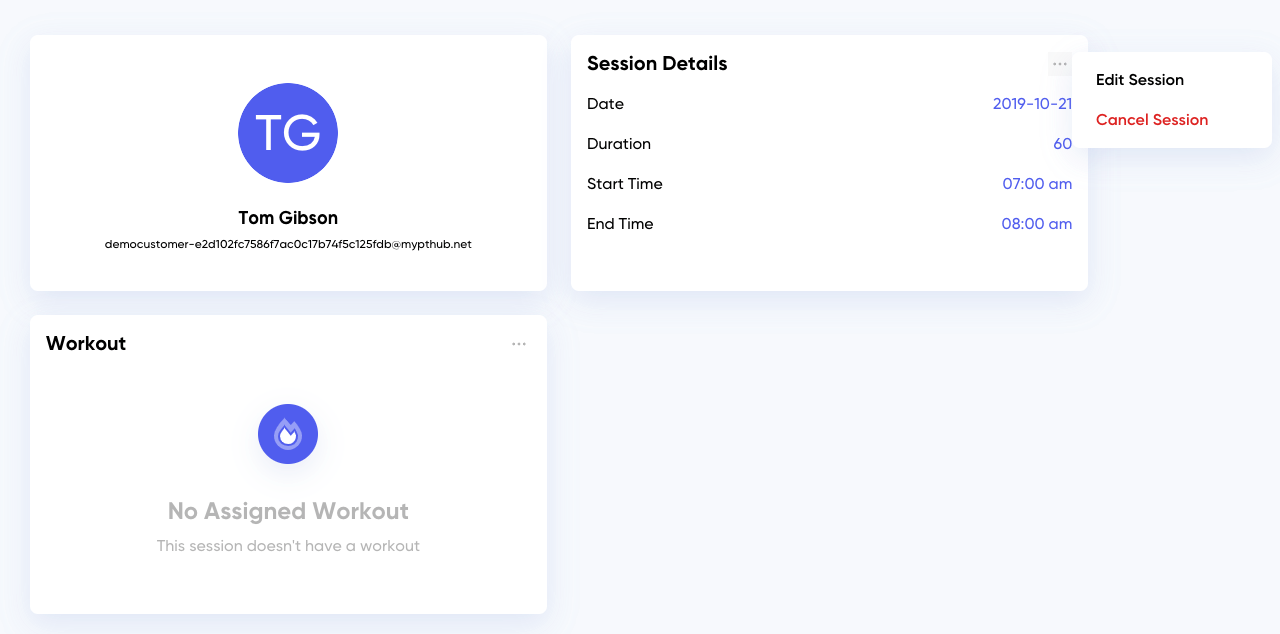 And this will allow you to cancel/edit one or all sessions/events.