From your 'My Hub' page (please see below)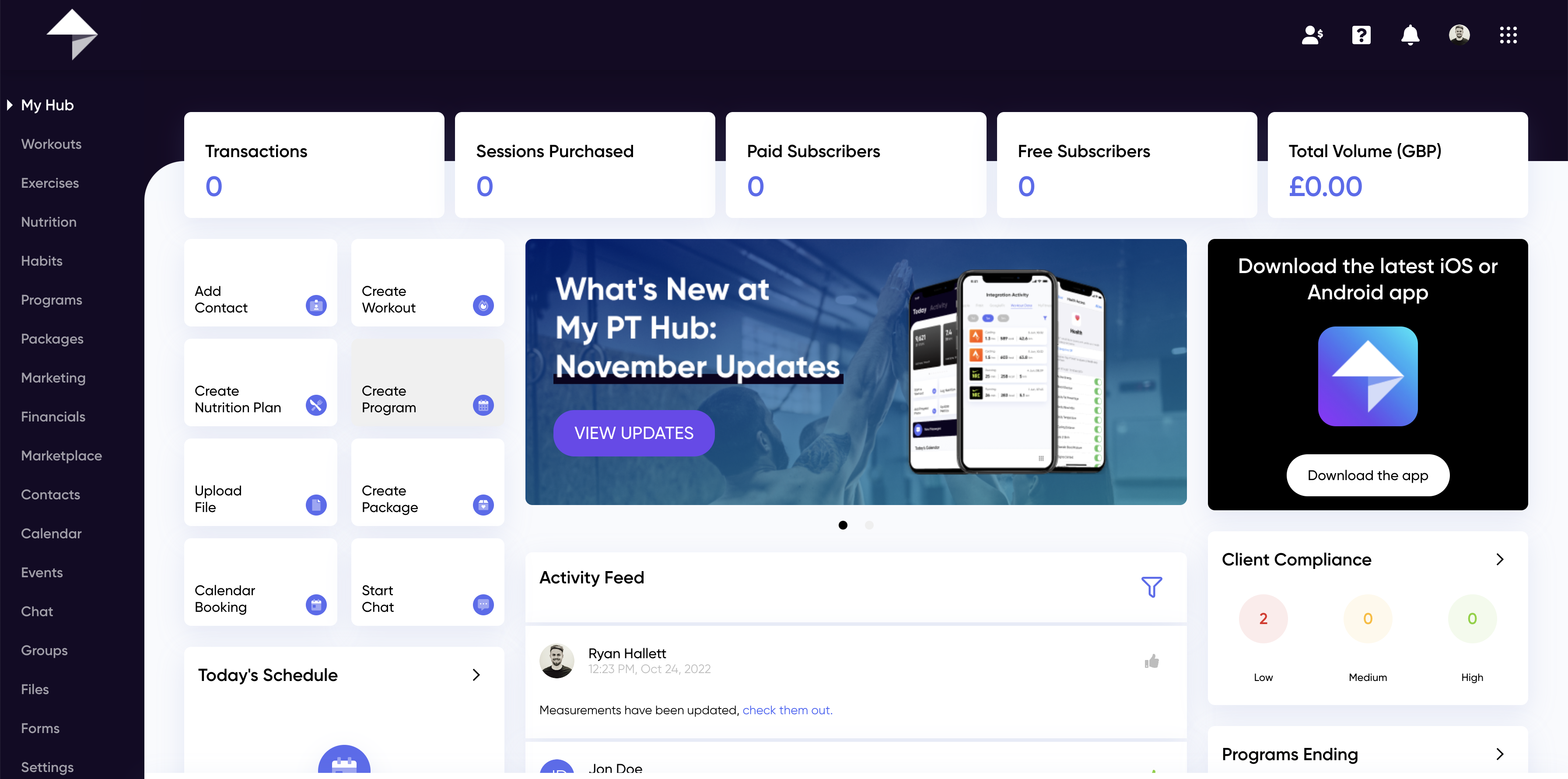 On the left hand side of your account, you will see the side menu in which you can select 'Exercises'.
Click the 'Filter' tab in the top right...
then under the 'Source' drop-down bar select the 'Custom' tickbox
This will show all custom exercises you have crested in a list
Simply click and drag your preferred exercises to the right into the 'Stacks' dotted box.
And once happy with all exercises selected simply click the 'Create Workout' button underneath.
To give it a name and 'Create'
This will then be saved but you can enter all details in regards to reps, sets etc straight away
To assign it to your clients, simply head to your 'Workouts'
And click the 3 horizontal grey dots next to the workout you just created to 'Assign To Clients'