From your 'My Hub' page (please see below)
Head to the 9 dots in the top right hand corner and head to the calendar.
From within your calendar, you will have the option to change to view your trainer's calendar rather than your own.
Once you have changed to view your trainer's calendar, you will see the events you can book into. Simply click on the event you wish to book into.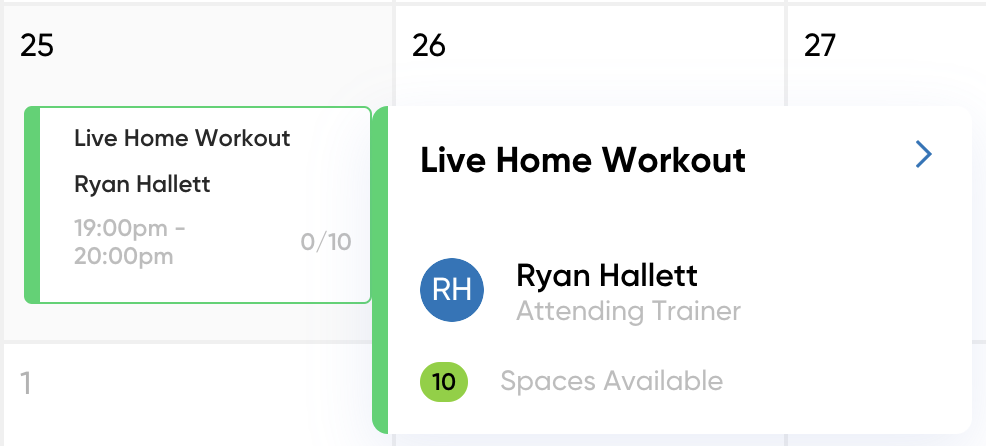 Once within the event, it will give you the option to 'Book Event'.

Once booked into the event, the information will populate and give you the link you require to join the live workout, there may be a password you require also in 'Stream Information'.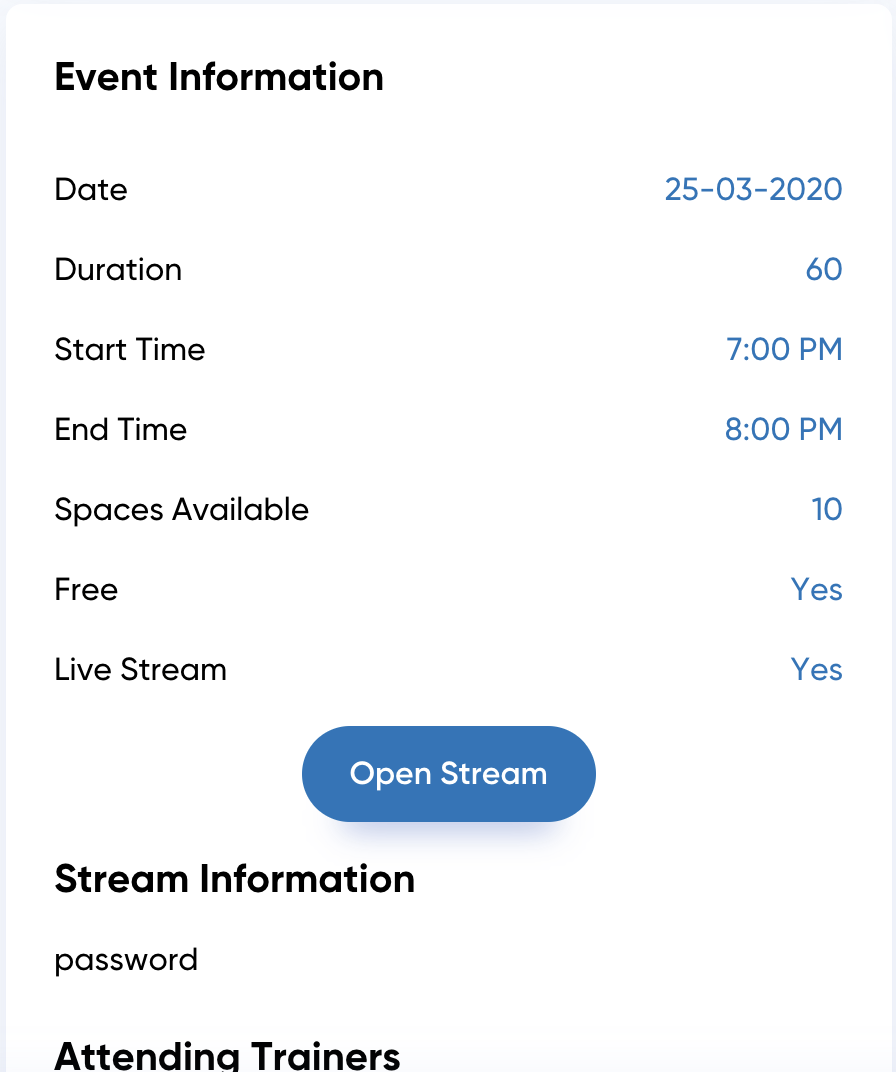 At the time of the event, if you click 'Open Stream', it will then open your web browser and take you where you need to be.