From your 'My Hub' page (please see below)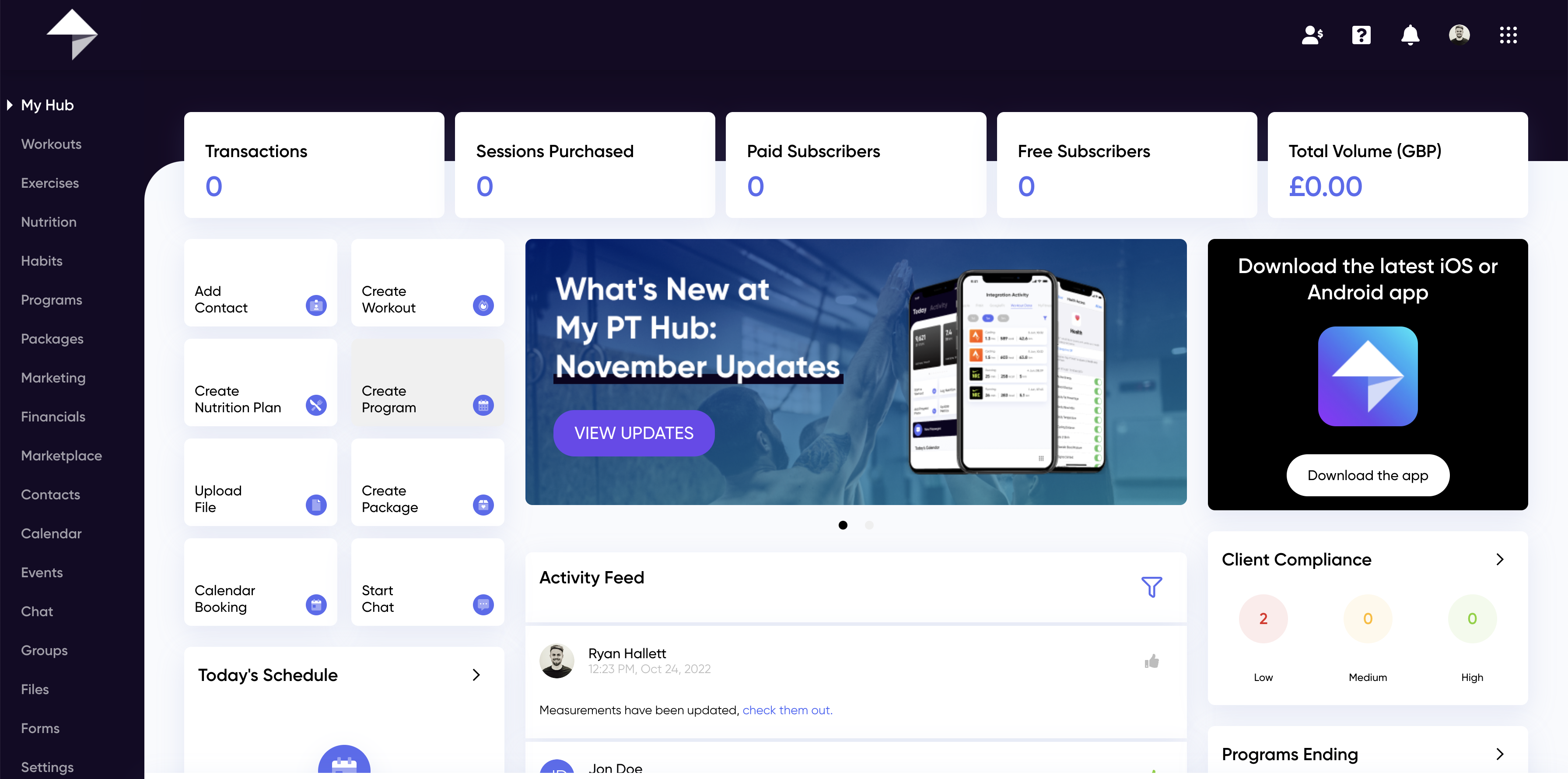 On the left hand side of your account, you will see the side menu in which you can select 'Exercises'.
You can then click the 'Custom Exercises' button from the 2 options at the top of your page.
Simply click the 'Create Custom Exercise' button at the bottom of your page.
Where you will be able to add all the exercise details including description and instructions and at the bottom of your page you have the option to upload your own video from either Youtube or Vimeo.
Then click 'Save Exercise'.