From your 'My Hub' page (please see below)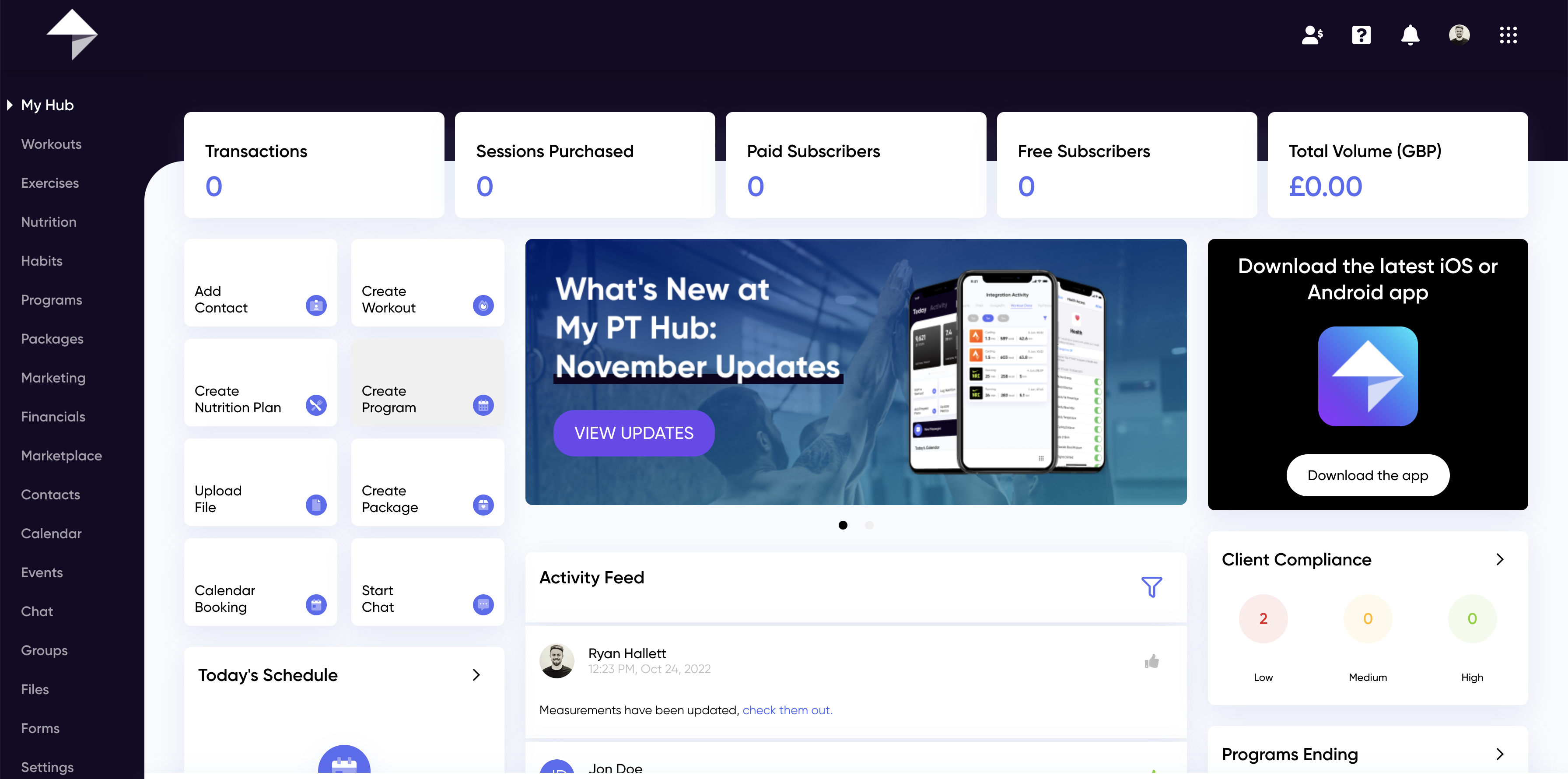 On the left-hand side of your account, you will see the side menu in which you can select 'Financials'.
This will show an overview of all your transactions etc where you can then select 'Receipts' from the 4 options at the top of your page.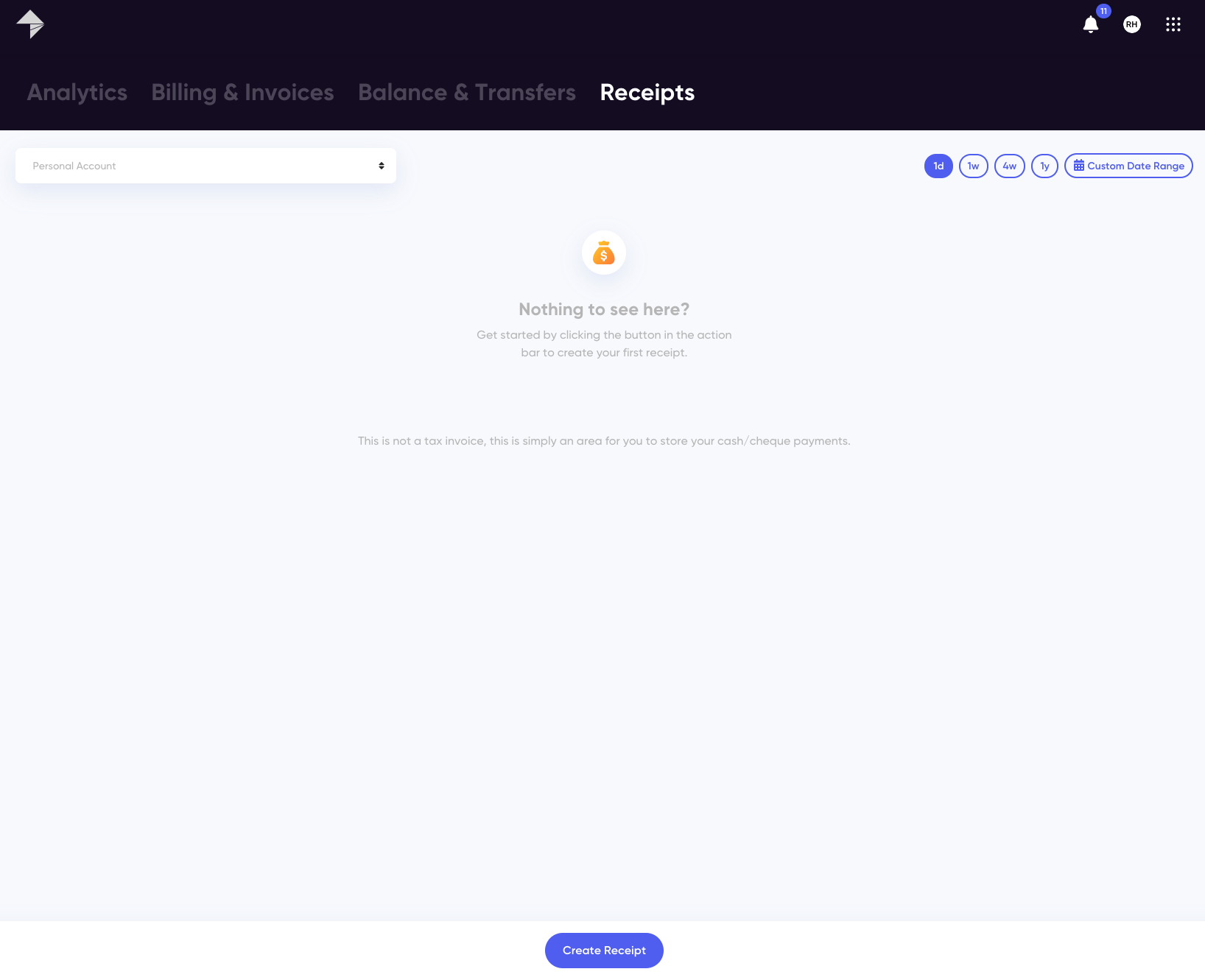 You can then view all of the receipts you have created.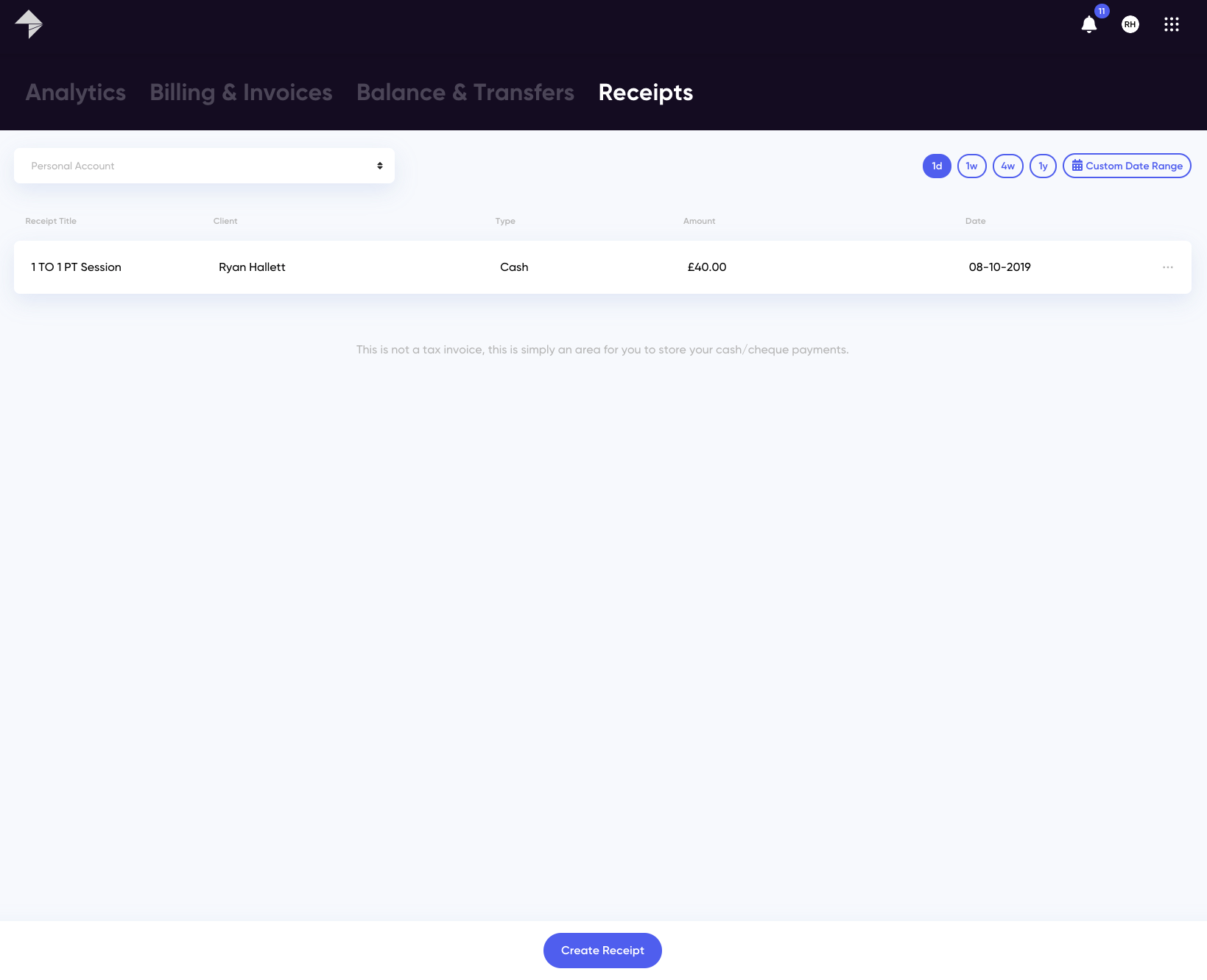 Simply hit the 3 horizontal grey dots to the right of any receipt to view it in more detail.