1. Begin by opening up the message you wish to add media to and selecting the + icon located to the left of the chat box.

2. Next, select Send Media from the options given.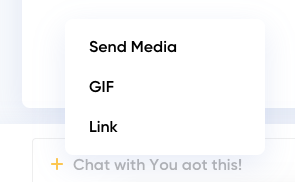 3. You will now be able to drag and drop images or manually upload an image by searching through your device.
4. Once you have your desired image selected, simply hit Upload
Your media will now be uploaded to the message selected!