From your 'My Hub' page (please see below)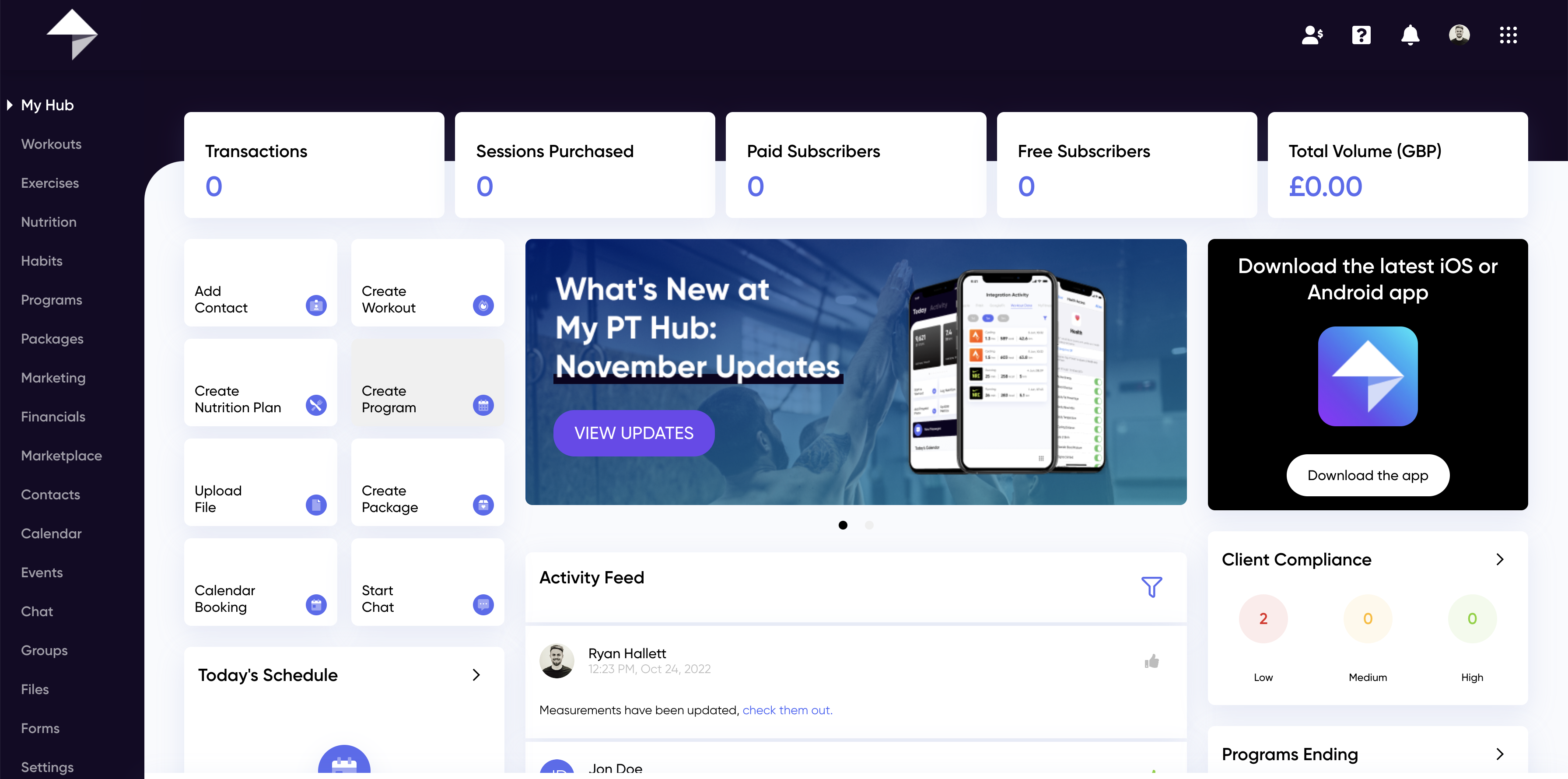 On the left hand side of your account, you will see the side menu in which you can select 'Packages'.
Then you can create a package and head to the pricing page and activate payment processing.
You can then fill in the necessary details to create a Stripe account which will be linked directly to your My PT Hub Packages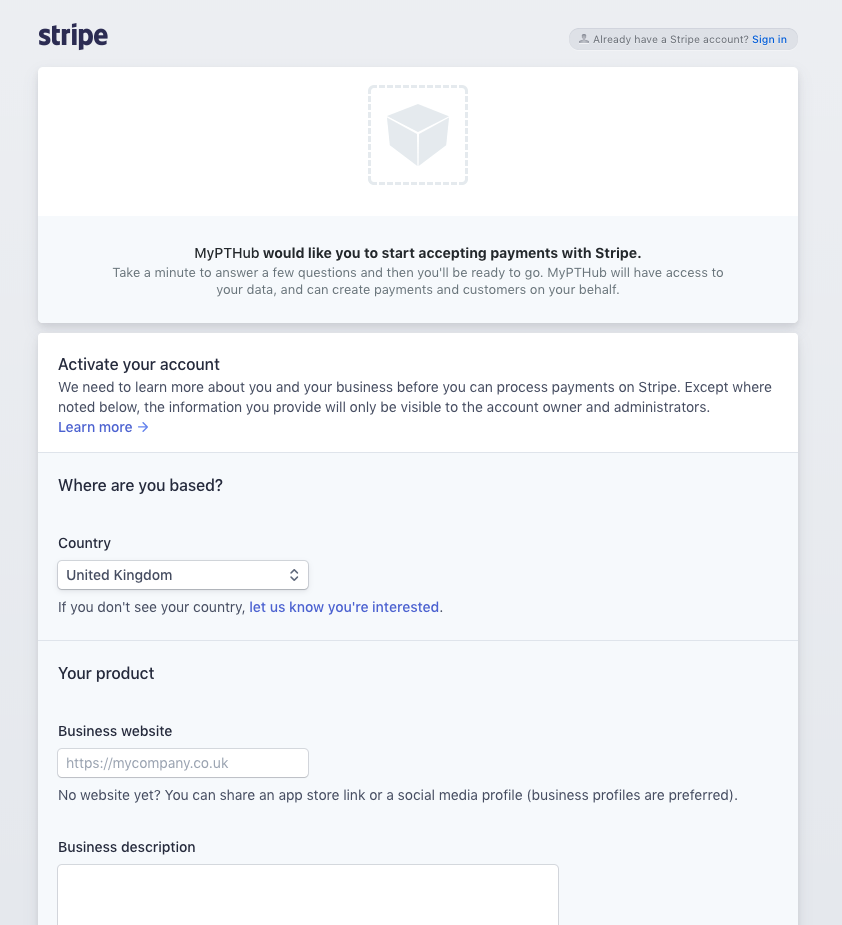 Once complete you will be able to start taking payment.